Stirling Classes, Courses, Clubs
In this section of the in stirling website you can discover lots of ideas for things to do around Stirling. Dance classes, pilates, yoga, tai chi, salsa, tango, latin dance, tap dance, performing arts, dance drama and musical theatre, natural healing, fitness, baby sensory, baby massage. Courses for adults and young people, theatre and youth groups, classes for adults.
---
The Latin Dance Connection
Learn to dance Salsa and/or Argentine Tango
Salsa and Tango are great fun, a fantastic way to keep fit and a wonderful way to meet people.
The classes appeal to people of all ages and backgrounds and once you know a few steps, there are many places to go to socialise and practise.
If you don't have a partner, don't worry. You can partner up at the class. Lots of people come on their own.
Dance Classes run on most days of the week in Stirling, Bridge of Allan and Clackmannanshire.
Find full details of classes near you at Latin Dance Connection
email thelatindanceconnection@yahoo.co.uk
---
---
Head Over Heels Dance Fitness

Head Over Heels dance fitness classes are new, exciting and most of all fun. Our classes include Pole Dance Fitness and Conditioning, Aerial Hoop, Stretch and Flexibility, MTV Dance and amazing monthly workshops.
We are a dance fitness studio in Stirling, Scotland, with friendly, highly experienced instructors. Beginners always welcome. Any level of fitness and ability welcome.
Check out our timetable and book a class this month.
Both venues are an easy walk from the town centre and also have great parking and public transport facilities.
email headoverheelsdancefitness@gmail.com
Head Over Heels Dance Fitness Studio
40 Cowane Street, Stirling, FK8 1JR
---
---
Monument Dance Centre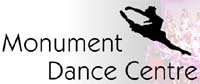 Dance, Drama and Musical Theatre
We offer a large range of dance classes and are confident that you will find one to suits your needs. We believe that dance is for everyone and our pupils experience the joy of dancing. We encourage children's imagination and creativity.
Monument Dance Centre is the only private Dance and Drama provider in Stirling which is SQA Approved. This means that the Scottish Qualifications Authority recognises that we have the facilities, procedures and staff required to deliver SQA courses in Dance, Musical Theatre, Acting and Theatre Performance.
We firmly believe that happy children learn more effectively, so we ensure that everyone enjoys themselves regardless of the dance style or standard.
email mdcpupilinfo@aol.com
Monument Dance Centre
Easter Cornton Road Causewayhead Stirling FK9 5PB
---
---
Stages Dance Academy

Stages Dance Academy has been offering children in Dunblane and surrounding areas the opportunity to explore the world of dance for over 12 years. Children are encouraged through creative and fun lessons to develop sound and safe technique in dance whether it be Ballet, Modern, Tap or Street dance. From the age of 3 upwards children benefit from steady progression through the syllabi of the Royal Academy of Dance and Imperial Society of Teachers of Dance (exams are offered but not compulsary). They also benefit from the social interaction that comes from attending class and the confidence that is gained through stage performance.
email stagesdanceacademy@sky.com
Stages Dance Academy
Dunblane Centre and Victoria Hall, Dunblane FK15
---
---
Stageworx School of Performing Arts

Stageworx is widely known as the leader in today's Performing Arts Schools. This aspiring Centre of Excellence situated in Stirling, Central Scotland, is the ultimate in Triple Threat Training. Accurate training is being delivered in Musical Theatre which includes, Dance Theatre, Acting Theatre, Voice Theatre. Qualifications include RAD Ballet Exams and Trinity College, London Musical Theatre Exams.
Stageworx continues to grow and flourish. We now have over 300 students and are committed to giving access to the performing arts to as many people as possible. We do this via a wide range of fun based and vocational performing arts courses. The tutors have a combined performing and teaching experience of 180 years. Our tutors have all been leading performers in the profession and bring to Stageworx the most up to date teaching skills.
email info@stageworx.co.uk
Stageworx School of Performing Arts
Millhall East Industrial Estate, Stirling, FK7 7LT
---
---
Musical Steps classes

My name is Dawn Ford and I hold Musical Steps classes in Bridge of Allan and Denny. The children and I always have great fun so please give me a call or email if you'd like to join us for a free taster class. I am also available for nursery music sessions based on the Curriculum for Excellence. Please contact me for details.
Musical Steps has developed a fun-packed, high-quality educational experience that babies, children and parents love. Music has been shown to have a huge impact on children's development and it's important to start as early as possible. Listening to music is good, but participating in music-making is even better.
We offer a quality educational experience that is so much more than a simple sing-song. We use our voices, our musical expertise and specially written songs and activities to teach important concepts and skills whilst still providing a fun-filled, magical time.
Have fun with us at Musical Steps and help develop your child's Creativity, Co-operation, Listening, Language and Communication.
Bridge of Allan classes are on Friday mornings at the Bridge of Allan Parish Church:
Baby Band (up to 2 years) - 10:20 until 10:50
Toddler Troupe (18mths - 3yrs) - 09:30 until 10:10
Music Express (2½ yrs - 5yrs) - 11:00 until 11:45
Denny Classes are on Tuesday mornings/afternoons at the Archibald Russell Centre:
Baby Band (up to 2 years) - 10:20 until 10:50
Toddler Troupe (18mths - 3yrs) - 09:30 until 10:10
Music Express (2½ yrs - 5yrs) - 13:00 until 13:45
Both venues are an easy walk from the town centre and also have great parking and public transport facilities.
email dawn.ford@musicalsteps.co.uk
---
---
Blue's Tap - Adult Tap dance classes

Blue's Tap is Adult tap dancing classes run by Susie. Tap Dancing is a great way to have fun and keep fit at the same time. I have been running Adult Tap classes for 8 years now and I feel it's a great way to end a hard day at work. I run 3 levels of classes Beginners, Inters & Advanced so I am more than sure you will find a class to suit you.
Times as follows:
Beginners and Advanced classes. Classes are held in Cambusbarron Centre on Monday Nights.
Beginners Class: 6.00-7.00pm
Inters Class: 7.00-8.00pm
Advanced class:8.00-9.00pm
email bluestap@fsmail.net
Cambusbarron Centre
---
---
The Yoga Tree Stirling

Yoga Classes in Stirling
The Yoga Tree is open in the Stirling Arcade
We have a lovely space upstairs in the Arcade. Please pop in and see us. We can talk about the different classes we offer and see which one is best for you.
Any type of body, build, shape, weight, or frame can do yoga – you can also be any age.
You do not have to be able to touch your toes or know any of the poses to come to class.
There's no one right way to do a pose. We'll help you find your right way.
Just getting to class is good enough. If you want to lie down and rest the whole time, we won't bother you.
Yoga is not about what the pose looks like from the outside. It's about what's going on for you on all levelsinside.
Meditation, Mindful Yoga, Core Yoga, Vinyasa Flow , Yin Yoga , Stretch and Relax, Beginners yoga, Ashtanga yoga, Seasonal Flow, Sahaja Yoga Meditation, Tai Chi Qigong class
email info@theyogatreestirling.co.uk
The Yoga Tree
25B Stirling Arcade FK8 1AX
---
---
MindBody Yoga

Monthly Chakra Yoga Class
Evening Meditation
Mindful Yoga
Pregnancy Yoga
Workshops and Retreats
Learn how to live from the heart, instead of the ego. Let go of habitual patterns of behaviour and negative belief systems. Feel more happiness in all that you do. feel more connected with your true self.
Have anxieties about your pregnancy and/or labour, want someone to analyse your breathing patterns, want to work through specific life changes (i.e. the birth of a child, a new job, menopause), release emotional issues, are new to yoga, want to work on your alignment, want to achieve a specific pose, want to heal an old injury, and many other reasons.
Private yoga sessions can be made available from Coneyhill Studio in Bridge of Allan, the Chillout Shop in Aberfoyle, in your own home, or from any venue in your area.
email Tracy@mindbodyyoga.co.uk
MindBody Yoga
classes at The Yoga Tree
25B Stirling Arcade FK8 1AX
---
---
Gill Webster Bodywork - Massage Pilates Healing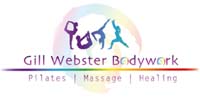 We are a small and exclusive Pilates Studio based in Bridge of Allan, Stirling.
Group Pilates Classes
Private Pilates Classes
Pregnancy Pilates
For Body Control Pilates enquiries or general information, please Email
Telephone 07720 640 240
Coneyhill Road, Bridge of Allan, Stirling, Stirlingshire, FK9 4EL
Only open at class times or by appointment. No 'drop ins' please
---
Pilates is a mental and physical body-conditioning programme which uses exercises to change the way we use our bodies. It aims to change muscle recruitment patterns and to correct common muscle imbalances, restoring good postural alignment and natural normal movement.
Group classes are one hour in duration and for mixed ability. They are kept small in numbers to allow for individual attention when required. All classes require pre-booking. Classes can be attended once or twice a week. This allows for progression and development.
---
---
Improve With Pilates

Pilates Classes
Pilates is a programme of exercises designed to improve Posture, Alignment, Flexibility, Strength, Balance and Endurance. By teaching you to move your body with more control, it can not only support you everyday, but help you eliminate chronic pain and improve your sporting performance.
The Pilates Method offers an advanced programme of exercises designed to restore the natural curves of the spine and rebalance the muscles around the joints. This involves placing more emphasis on pelvic and scapular stabilisation, and preparatory exercises and modifications allow the technique to be appropriate for many different body types and abilities, and making it applicable to both sport-specific training and everyday life.
Pilates Classes are tailored to suit those attending and currently include those at Beginner level up to Intermediate - please check which one would be suitable for you.
All small equipment such as circles, balls and foam rollers are provided to help improve your technique and to adjust for postural differences. All you need is a Mat and the motivation!
Contact to pre-book as the places are limited, to allow for individual attention and adjustment for injury or ability.
email improvewithpilates@icloud.com
Improve With Pilates Classes
Southwood Cottage, King's Park, Stirling FK8 2NW
---
---
Tai Chi Stirling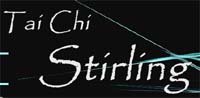 Autumn River Tai Chi, covering Stirling and surrounding areas offers classes in the teaching of Tai Chi through the practice of Cheng Man-ch'ing form, sword form, push hands, da liu and fencing.
Whether you choose to think of it as a martial art, moving meditation, a gateway to a spiritual path, a discipline that unifies mind, body and spirit, or simply a reason to get out of the house and try something different; one thing remains certain, Tai Chi is many things to many people. No one can tell you what it means, you simply have to try it and decide for yourself. A class can be full of a mixed range of ages and reasons for practicing, yet we are all studying the same thing.
The Form | Push Hands | Sword Form | Fencing
You can join a class at any time although most people prefer to join when the form starts from the beginning. It is perfectly possible to start halfway through the form as there is always plenty of revision to allow you to catch up. Students start by learning the Form and then can add in the other classes if they wish.
email ews74@hotmail.co.uk
Tai Chi Stirling
Classes at Allan Park South Church, Dumbarton Rd, Stirling
St Saviours Church Hall, Keir St, Bridge of Allan
---
---
Long River Tai Chi Circle

Long River Tai Chi Circle is the school of Wolfe Lowenthal, student of Cheng Man-ch'ing and author of the acclaimed There are no Secrets and Gateway to the Miraculous
We practice the Professor's simplified 37 posture Yang-style form. The three pillars of our study are Form, Push Hands, and Sword.
Stirling Classes on Wednesday Evenings at Beechwood Park Scout Hall 7pm to 8pm - Beginners Form 8pm to 9pm - Intermediate Form
email neil@no41.co.uk
Long River Tai Chi Circle
Beechwood Park Scout Hall, Newhouse stirling FK8 2AE
---
---
Baby Sensory - Precious Early Learning for Babies

Award Winning Baby Sensory Classes For Babies Birth – 13 Months.
Now Running in Stirling.
Bubbles Baby Signing Bonding techniques Songs Light Shows
Babies learn more in the first year of life than at any other time. Never again will there be such an extraordinary pace of development. They are totally attentive and absolutely fascinated by everything that they can see, hear, touch, taste and smell. Baby Sensory doesn't waste a moment of this valuable time.
Our Baby Sensory programme has been designed specifically for babies from birth. The Baby Development activities stimulate the senses and help babies develop. We are confident that these baby activities will delight and surprise both parents and baby.
We use a combination of original and traditional songs and rhymes to develop early communication skills, it's amazing when we see the babies first uses the signs of our Say Hello song which is played at the beginning of each Baby Sensory class!
We use a wide range of sensory delights to stimulate the babies, everything from bubbles, bells, balloons, light shows, balls, textures, activity songs, dancing and much more – something different each week!
Classes run all across the country and also in several other countries around the world, and now they're coming to Stirling.
Baby Sensory is recognized by health professionals and approved by the Royal College of Obstetricians and Gynaecologists to be an invaluable extension of post-natal care.
email now for your free taster session stirling@babysensory.co.uk
---
---
Cambusbarron Youth Theatre
Be part of a drama club where the emphasis is on fun! Join in games, singing and improvisation as well as creating a new community play.
This is an Awards For All lottery funded project.
Fridays 6:30pm - 8:30pm
Cambusbarron Community Centre
Ages 10 - 16
email cambusbarronyouththeatre@hotmail.co.uk or find us on Facebook
---
---
Stirling Recorded Music Society
The Stirling Recorded Music Society is a group of classical music enthusiasts who meet every two weeks to discuss and listen to recordings. At most meetings a member presents a selection of recorded music and background information on the composers and musicians involved.
Not every member makes a presentation and some just come along for the enjoyment of listening and meeting others with similar interests.
We are a friendly group and all meetings are also social occasions for us, as classical music lovers, so even if you would just like to listen and meet with us without taking an active part, you would be most welcome. Our meetings are held fortnightly in the Allan Community Centre, Bridge of Allan at 7.30 p.m.
Tel: Pamela Masson, Secretary, 01786 880327
or Peter Taylor 01786 822803
For further details, see the website at www.stirlingrms.org.uk
Fortnightly 7.30 p.m
the Allan Community Centre, Bridge of Allan
---
---
Tolbooth Courses and Classes
Courses for Adults and Young People
All courses and classes are in the Tolbooth apart from Art and Ceramics/Pottery in the Cowane Centre. To book and for further information call the Tolbooth box office on 01786 27 4000

Young People
ART
Explore painting, printing and drawing - learn about colour, design and composition and have fun creating your very own works of art.
POTTERY
Explore the fabulous world of clay and learn different techniques to make wonderful original objects.
FIDDLE, CLARSACH, GUITAR, ACCORDION AND WHISTLE
Come and learn how to play. If you already play a bit, have fun learning new tunes and playing in a group with others.
DRAMA
stagecraft, voice, improvisation and developing a character, with the older class contributing to a script. There will also be an opportunity to perform in the Tolbooth auditorium.
HARMONICA
Join our regular harmonica group to play tunes and learn about this great wee instrument. A fun class open to all ages – families welcome. Includes broader musical development.
PUMP UP THE JAM
It's back! Led by Scotland's top professional musicians this is the place to develop your songwriting or performance skills.
TRAD WORKSHOPS
Group tuition – fiddle, guitar, whistle, flute and recorder (min 6 months experience of instrument)
Intermediate: (min 2-3 yrs exp of instrument)
Advanced: (by audition)
FREE

Adults
FIDDLE
For fiddlers keen to play together in a relaxed atmosphere, learning new tunes as well as developing technique. Not for complete beginners.
CERAMICS
Intermediate (not for beginners) Demonstration and tuition in a wide range of hand-built ceramic techniques including use of glazes but not potters' wheel.
SINGING STIRLING
Friendly, informal group singing. Learn a varied repertoire including traditional songs, chants, spirituals, contemporary material and harmonies. You don't need to have sung before – everyone welcome.
GUITAR
Beginners will take you through the chord structures and basic techniques. Intermediate will explore different styles including contemporary. Bring your own guitar.
HARMONICA
Join our regular harmonica group to play tunes and learn about this great wee instrument.
Painting Workshops
Painting Workshops with artist Peter Russell
Venue: COWANE CENTRE Participants to bring: their own materials
Knitting Bee and Crochet Bee
An informal gathering of knitters and crocheters for chatting, swapping patterns, techniques and tips. All levels welcome including beginners. No booking required.
The Tolbooth, Jail Wynd
SEE What's On at the Tolbooth for more details
---
---
Creative Learning at MACROBERT

For more info telephone 01786 466 603
CLASSES FOR CHILDREN AND YOUNG PEOPLE
CLASSES RUN FROM 26 AUG - 1 NOV
DANCE
Inclusive Dance Group / NEW / For ages 12+ / Tuesdays 6PM / £80
For young people with and without disabilities, Indepen-dance is an inclusive dance development company offering creative movement classes to people with diverse abilities, their carers and family members. The class provides everyone with the opportunity to learn from each other and share a creative experience.
Junior Macrobert Youth Dance Company [Jnr MYDC] / For ages 8 - 11 / Thursdays 4:30PM / £50 Join Dance Artist and Choreographer Chrissie Jamieson-Ardill to learn dance routines and explore creative movement. This class is a great introduction to contemporary dance for children- you don't need to have experience but we'd like you to have lots of energy and be willing to have a go at trying new things.
Macrobert Youth Dance Company [MYDC] / For ages 12+ / Thursdays 6PM / £65 Led by Dance Artist and Choreographer Chrissie Jamieson-Ardill, this group will support you to devise and perform unique dance pieces as well as offering opportunities to see live dance performances within macrobert.
---
DRAMA
Inclusive Drama Group / NEW / For ages 12+ / Fridays 5PM / £80
For young people with and without disabilities. The experienced Glasgow-based Loop Theatre work with young people who have additional support needs and their friends and families to create devised theatre. Devising begins from the range of skills and experiences that participants bring to the room and develops into shared performances.
Macrobert Youth Theatre 1 [MYT1] / For P1, P2 and P3 / Saturdays 10:30AM / £50
A fun introduction to drama focusing upon theatre games and movement. Experienced tutor Sarah Gudgeon provides creative support allowing your child to learn new skills and grow in confidence. Objects will be used to create improvisations that may feed into a mini-play that we like to make to show families at the end of term.
Macrobert Youth Theatre 2 [MYT2] / For P4, P5 and P6 / Saturdays 11:45AM / £65
Experienced tutor Sarah Gudgeon supports children to experiment with their voices, play improvisation games and to create short scenes. The group will be encouraged to bring in objects of their choice from home as starting points for improvisation. Children will be encouraged to share their own ideas for a performance theme which they'll shape and build to create an end of term sharing.
Macrobert Youth Theatre 3 [MYT3] / For P7, S1 & S2 / Saturdays 1:45PM / £65
A group for children and young people who are interested in drama and keen to develop theatre skills, it begins with physical and vocal warm-ups which lead into improvisational games. Participants in this group will have opportunities to work from scripts as well being supported to share and shape their own ideas into short devised plays.
Macrobert Youth Theatre 4 [MYT4] / For S3+ / Saturdays 3:30PM / £65
This group is designed to inspire young people to express their thoughts, feelings and reactions to the world around them through drama. It's a longer class with time for some games, discussion and experimentation with new ideas to create their own work. Participants will have opportunities to work from traditional scripts as well as a chance to devise and create their own original scripts and share them with an audience.
---
FILM
Macrobert Young Film Crew / For ages 12+ / SOLD OUT
Led by macrobert's Film Officer Grahame Reid and is aimed at supporting young people with an interest in cinema to express themselves through film-making. You'll have the opportunity to get hands-on with our equipment and to gain an insight into the many stages involved in creating a film. Participants are also encouraged to watch a wide range of films and are given two tickets per week for a specified film within macrobert's programme.
Focus on Film / NEW / For ages 12+ / First Thursday of every month from Thu 4 Sep / £2.50 per session
Want to know more about film and cinema? Perhaps you're thinking of a career in film or television or are interested in making your own films? The group will offer an introduction to a range of film related themes. We'll watch films, discuss and analyse them and get involved with some practical making activities too. This is an opportunity to meet other young people interested in film, to influence film programming at macrobert and to meet media professionals.
---
CLASSES FOR ADULTS
DANCE
Adult Contemporary Dance / Suitable for all ages / Thursdays 7:30PM / £65
A great opportunity to explore dance and movement in a relaxed and supportive class with dance artist and tutor Salma Faraji, taking place in our Workhouse dance studio.
Keep Dancing / For ages 60+ / Thursdays 10:15AM / £45
Join dance artist and choreographer Chrissie Jamieson-Ardill for a chance to really get moving, in an atmosphere that is creative and supportive.
Inclusive Dance / NEW / For ages 18+ / Tuesdays 7:30PM / £80
For adults with and without disabilities. Indepen-dance is an inclusive dance development company offering creative movement classes to people with diverse abilities, their carers and family members. The class provides everyone with the opportunity to learn from each other and share a creative experience.
---
DRAMA
Inclusive Drama / NEW / For ages 18+ / Fridays 7PM / £80
For adults with and without disabilities. Glasgow-based Loop Theatre create devised theatre with adults who have additional support needs and their friends and families. Devising begins from the range of skills and experiences that participants bring to the room and develops into a shared performance.
---
FILM
Nordic Cinema: An Introduction / NEW / Suitable for all / Wednesdays -29 October & 5, 12 & 19 November 2014, 7PM - 10PM / £60
Led by Pietari Kaapa, Lecturer in Media and Communication at the University of Stirling, the course is structured around film screenings and discussion sessions. It will provide an accessible introduction to the region's film cultures and debates many of its key contemporary themes - multiculturalism, the role of capitalism, the rise of nationalism, political corruption, gender contradictions. The films screened will underline the contrasts and diversity of Nordic film culture and include Jar City, Let the Right One In, Pioneer and In A Better World, - a noir story about Iceland's genetic isolation, a Swedish vampire tale, a Norwegian thriller about the politics of oil in the worldwide economy and a Danish drama about humanitarian responsibility.
Thinking Film / NEW / Suitable for all / Third Tuesday of every month following the main evening film; beginning Tue 16 September / FREE
Once a month, grab a drink and join Nicola Kettlewood for an opportunity to discuss and debate the film you've just seen at macrobert. This new group is a bit like a book club - but we'll focus upon film instead. All welcome. Free
---
LITERATURE
Book Group / Suitable for all / FREE - Tuesday, 26 August, Tuesday, 30 September and Tuesday, 21 October
Run in partnership with the University of Stirling, join our informal and welcoming book group which meets monthly during university semester time.
---
VISUAL ARTS
Visual Art leisure Class for Adults / NEW / Suitable for all / Thursdays - 11, 18, 25 September & 2, 9, 16 October 2014, 10:30AM - 1PM / £90
Developed in partnership with the University of Stirling's Art Collection, this new course for adults with an interest in art will combine viewing, discussing and creating art. Each week your tutor, Lorna McIntosh, will support you to explore art and to think about your response to a chosen piece from the Art Collection. The course will also provide opportunities to tour the Art Collection and the Sculpture Trail on campus. No experience necessary, just a willingness to have a go. Most materials will be provided - more detail will be provided prior to the class beginning.
---
HOW TO BOOK CLASSES
Classes can be booked online at www.macrobert.org or by calling our Box Office on 01786 466666. Classes are sold as blocks. We ask participants to pay in advance of the first session and to commit to the full block. We are able to offer a limited number of subsidised places for those who find it difficult to afford the full cost. To apply for help with fees please contact Nicola Denman nicola.denman@macrobert.org
---
DEMENTIA FRIENDLY DAYS
macrobert has been working with a wide range of other agencies to make Stirling Dementia Friendly. We'll be offering monthly activities at macrobert developed specifically for adults living with dementia and their partners and carers. You'll receive a warm welcome from our trained staff and have the opportunity to enjoy a range of creative opportunities, including art, dance, drama and film. We're making the last Tuesday of the month dementia friendly so please come along and join us: Tuesday 30 September 2014, 2:00pm - 3:00pm/ £5 / accompanying carer free / Scottish Screen Archive and Forrester Pyke. Tuesday 28 October 2014, 2:00pm - 3:00pm /£5 / accompanying carer free /Join Live Music Now Scotland musicians for a participatory performance.
---