Around the Kings Park in Stirling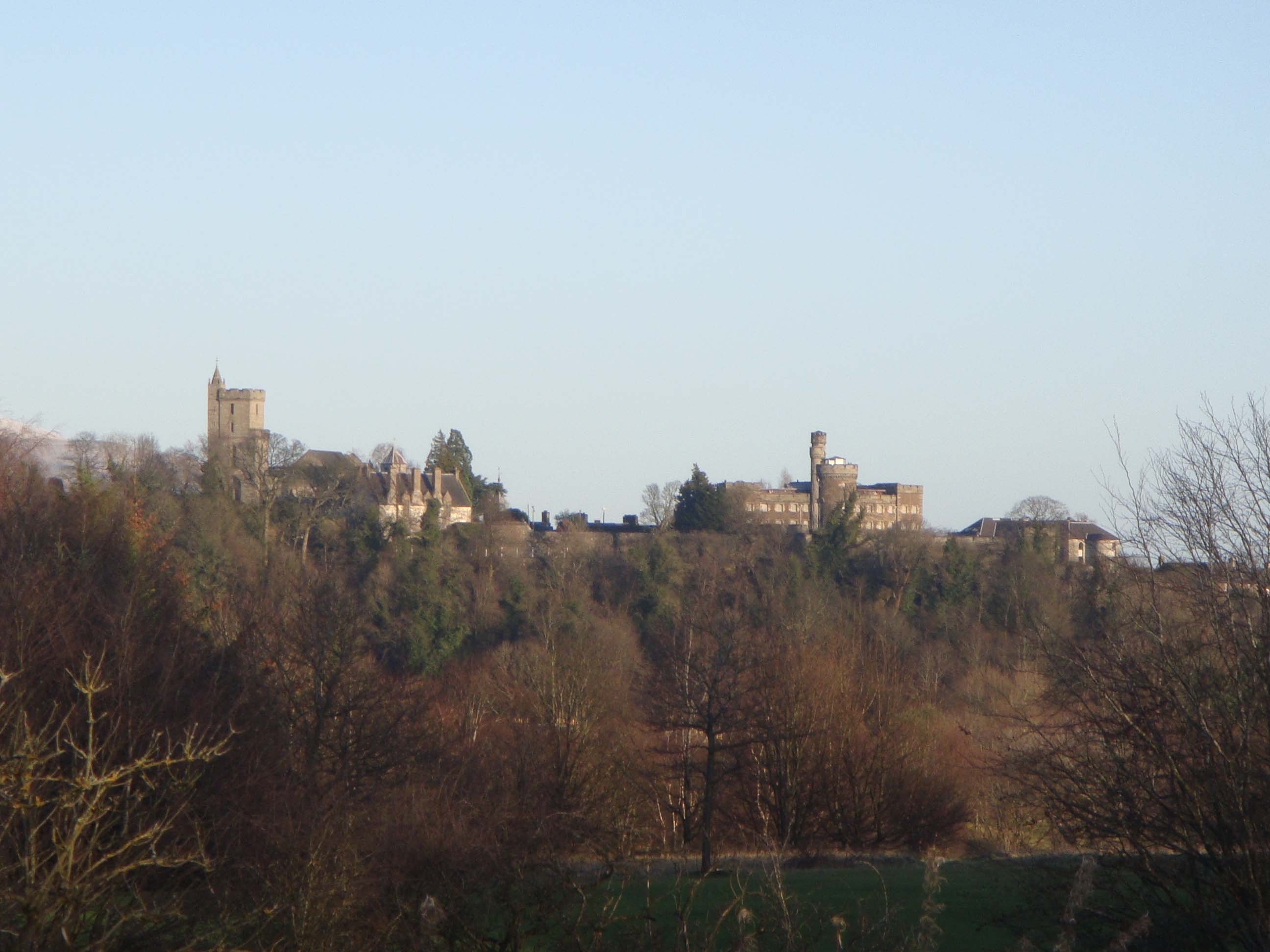 A Scenic Stirling Circular Walk
This is an easy walk from the city centre. You could probably cover the route in an hour and a half but take your time and enjoy the park and views.
Start from the Allanpark end of the city centre, at the Black Boy fountain which is just across the road from the Allanpark cinema (A).
Walk along Kings Park Road for 1/3 mile, until you come to the main entrance gates into the Kings Park (B). Walk through the park, past the play areas, tennis courts, bandstand and skate park.
Make your way up the hill at the back of the park, until you come to a red gravel path (C) which you will follow along to the right.
From this elevated position, you will already get great views of the castle and the city skyline, with the Ochil Hills and the Hillfoots off to the right.
Looking the other way, you will get views of Cambusbarron and Gillies Hill and over towards Bannockburn.
A large area of this scenic park is a golf course. Keep to the path and watch out for flying golf balls. The path isn't obvious in places and can be muddy when there's been a lot of rain. Generally, there is a good surface to walk on.
The slopes at the back of the park are rocky and overgrown, with plenty of trees, wild flowers and rabbits.
Turn to the right at the far corner of the park (D). As you start to walk down towards the golf club house, you will view along the Touch Hills towards Gargunnock, over the Carse and towards Doune and Bridge of Allan.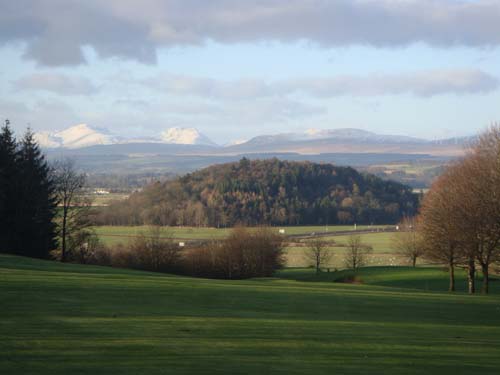 On this section of the path you will see a metal fence and signs warning you not to climb over or go near the edge as there is a sheer drop on the other side.
Make your way down past the club house, back to the main entrance and return to the start of the walk at the Allanpark.
If you want to visit the Kings Knot or Cup and Saucer as it is known, leave the park through one of the gates into Victoria Road/Queens Road (E).
Turn left and walk to the end of the road. On the other side of the Dumbarton Road, you will see the entrance gates to the Kings Knot (F) (take care crossing over).
When you are ready, walk along Albert Place, past the Smith Museum and the Albert Halls.
Just past the tourist information office on the right (G), take the Allanpark road entrance and this will take you back to the Allanpark and the Black Boy where you started.
Route Map and Guide for Kings Park Walk from Stirling city centre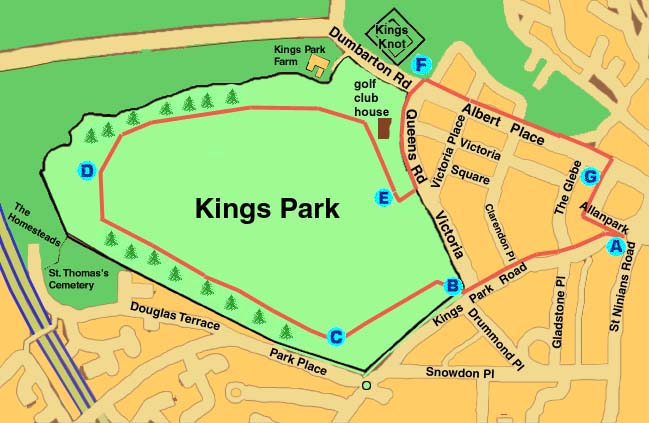 A Start from the Allanpark end of the city centre, at the Black Boy fountain
B Walk along Kings Park Road for 1/3 mile, until you come to the main entrance gates into the Kings Park
C Make your way up the hill at the back of the park, until you come to a red gravel path
D Turn to the right at the far corner of the park
E Go down past the club house and back to the main entrance or exit the park through one of the gates into Victoria Road/Queens Road
F On the other side of the Dumbarton Road, you will see the entrance gates to the Kings Knot
G Just past the tourist information office on the right, follow Allanpark road back to the Black Boy where you started