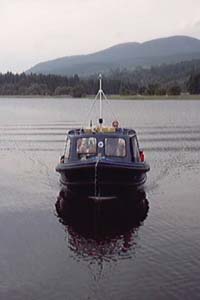 If you are looking for peace and tranquility, then visit the island of Inchmahome and the ruin of this beautiful 13th century Priory that has links with Robert the Bruce and Mary Queen of Scots.
A boat that can carry 12 passengers at a time, leaves every fifteen minutes for the short crossing from Port of Menteith to Inchmahome Priory.
Although Inchmahome is a small island, it does not feel overcrowded, when a lot of people are there. The path circling the island has quiet corners and picnic areas that seem to absorb visitors. Take a picnic and you can easily spend a relaxing couple of hours, exploring the woods and the priory.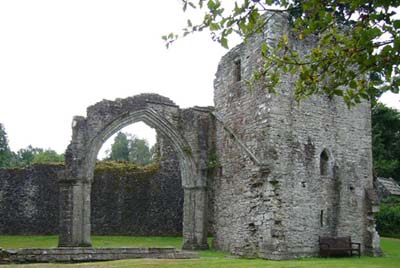 The priory was founded in 1238 by Walter Comyn, Earl of Menteith, for a small group of Augustinians. The Comyns were one of the most powerful families in Scotland and Walter Comyn had a house on Inchtalla, one of the smaller islands on the lake.
King Robert the Bruce visited the priory in 1305, 1308 and 1310 and signed documents on these occasions. In 1358 the future King Robert II also stayed there.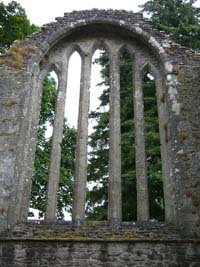 In 1547, Henry VIII tried to force the Scots to agree to the marriage of Mary Queeen of Scots to Henry's son, Edward. Mary and her mother, the dowager Queen, Mary of Guise, were sent to the island for safety after the disastrous Battle of Pinkie and stayed there for three weeks.
Although the priory is now a ruin, there is enough there to give a good indication of how the building would have been used.
The recently re-roofed chapter house contains some of the grave slabs and effigies, which were originally situated within the church.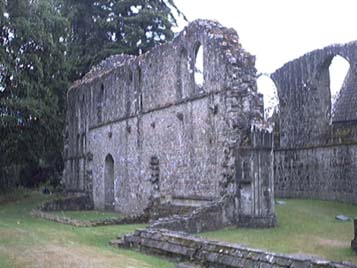 The graves of important local families such as the Graham family can be seen in the Choir. One of these marks the grave of R B Cunnighame Graham (Don Roberto), who was co-founder of the Scottish Labour Party in the 1880s and the first President of the Scottish National Party (in 1928).
Photographs © Alice Gent
---